Accounting & Bookkeeping Services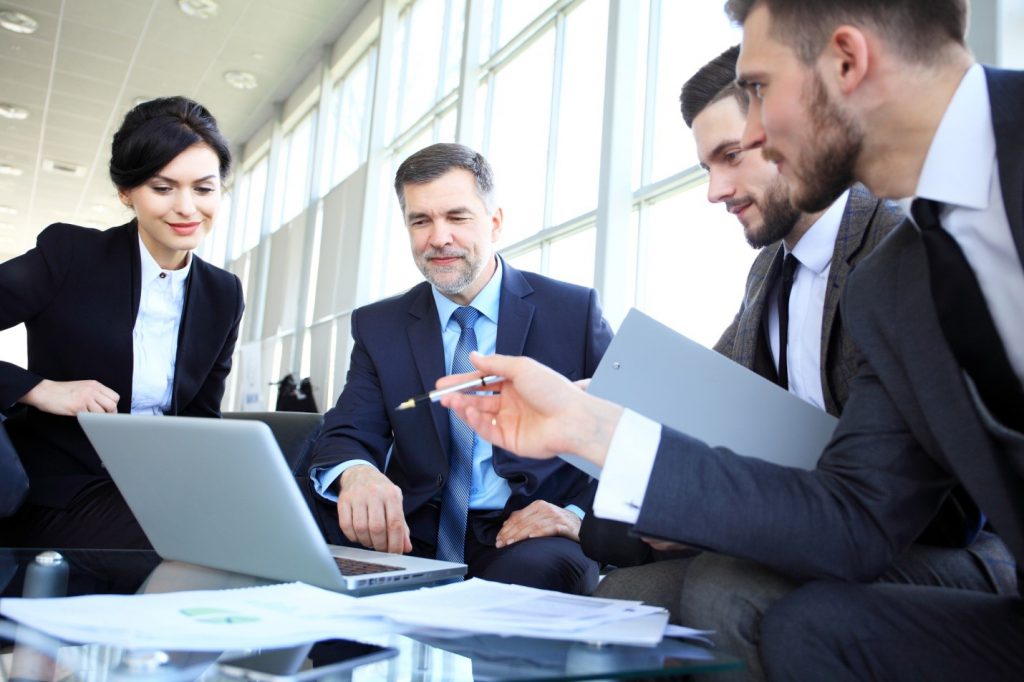 Bookkeeping
Our Blacktown bookkeepers will ensure your bookkeeping needs are consistently met. We offer a full-range bookkeeping services, so no matter what kind of business you have or how often you need your bookkeeping completed, we are able to cater to your needs. Some of our efficient bookkeeping solutions include:
Onsite, Offsite and Cloud based Bookkeeping
No matter which type of bookkeeping you prefer, we can assist. You can simply hand us a bag of your paperwork and we will sort through it, we can send someone to your workplace to work through your documents or we can provide you online bookkeeping with any software of your choosing, MYOB, Xero, QuickBooks, etc.
Day to day Data Entry
Our team will cater to your needs; we can enter in your data as you need and all your data will be precisely accounted for.
General Ledger Maintenance
Our bookkeeping work will allow us to generate reports so that you understand the efficiency of your specific accounts, this will allow you to make informed decisions about your businesses future.
Inventory Management
We can help you monitor your inventory levels, so that you don't have to keep physically checking your stock. We can also maintain a fixed asset register so that you know the worth of your assets as well.
Accounts Payable & Receivable
We can assist with the administration, the collection or payment and the reconciliation of them.
Setup & Training for MYOB, XERO, Quickbooks, etc.
Our team has been working with this software for years and is experienced in everything it has to offer. We look at your business and create a employee/customer/supplier list, accounts list, etc during setup and train you in features that will actually be useful and beneficial to your situation like document uploading and automated bank feeds.
Account Reconciliations
We will reconcile any accounts that you use, whether you have multiple bank accounts, credit cards, petty cash etc, we can reconcile them with ease.
Payroll
We are able to cater to your payroll needs, no matter the software you use, no matter the frequency of your pay runs, no matter how many employees you have, no matter how many pay rates you have, we can easily assist. Some of the timely payroll services we are able to offer you include:
Day to day wages recorded using your desired software
Weekly, fortnightly or monthly pay slips and payroll summaries
PAYG payment summaries / Group certificates
Monthly / Quarterly Superannuation; calculation and payment
PAYG tax withholding to super fund and ATO; calculation and payment
Taxable payments annual report of subcontractors; lodgment with ATO
Annual PAYG payment summary report; lodgment with ATO
Annual/sick leave, overtime & RDO; calculation and reporting
Creation and maintenance of employee details; leave taken, overtime, super, accumulated LSL
Payroll liaising with employed staff
Termination payment; calculation and processing
Also, as businesses with over 4 employees must partake in the Single-Touch-Payroll (STP) process, all our payroll services are STP compliant and we can also offer assistance with the setup of STP with your desired software.
Financial Reporting
We are skilled at timely and efficiently preparing accurate financial reports for your specific business. If you require your statements for a particular purpose such as selling the business or requesting additional funding or you simply need it as part of your everyday or end of year operations we can easily assist. Our team is experienced in the following reports:
Statement of Financial Position (Balance Sheet)
Statement of Financial Performance (Profit & Loss)
Statement of Retained Earnings
Statement of Cash Flows
Suppliers & Customers Report
All other financial and accounting reports
Budgets and Forecasts
Our team at AITP is easily able to prepare your relevant budgets and forecasts for your business by looking at your past, understanding your plans and goals and comparing against industry benchmarks and similar business situations. The budgets and forecast with be vital guiding instruments that will give you confidence when making decisions about your businesses future.